02 Mar

Georgetown Family Dental Welcomes Their Newest Dentist, Dr. Bozena J. Kierski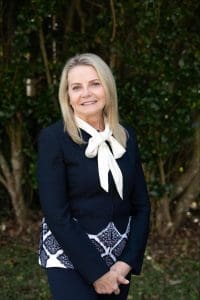 Georgetown Family Dental is pleased to announce Dr. Bozena J. Kierski, DDS MAGD who recently joined our practice and is accepting new patients.
Dr. Kierski is a Poland native who brings 25 years of experience and expertise in restorative and cosmetic dentistry as well as forensic dentistry. After completing her Doctorate of Dental Medicine at Jagielloninan University in Cracow, Poland, Dr. Kierski relocated to New York to complete her Doctorate of Dental Surgery (DDS) from NYU College of Dentistry, and her Residency in Dental Medicine from Catholic Medical Center of Brooklyn and Queens.
"We are thrilled to have Dr. Kierski join our team," said Dr. Roy Maynard Jr, the practice's founder. "She comes with great expertise and experience in dentistry and has a generous heart for patients."
Dr. Kierski's true passion lies in day-to-day procedures that help her patients look and feel their best while ensuring they feel at ease during their visits. With her compassionate demeanor, she creates a calming atmosphere for each patient while providing knowledgeable and quality care that surpasses expectations.
"My goal is to provide patients with the best possible dental care available," said Dr. Kierski on joining Georgetown Family Dental's team of experts. "I strive to create a positive treatment experience where my patients can be comfortable knowing that I will take care of their needs."
At Georgetown Family Dental we understand how important it is for our patients to have access to quality dental care which is why we are so excited to welcome Dr. Kierski into our family! Our goal is always to provide comprehensive services tailored specifically for each individual patient's needs while creating an atmosphere that is both professional yet relaxed and comforting at the same time.
We look forward to having Dr. Kierski on board as she helps us to continually deliver top-notch dental care for generations to come!
ABOUT GEORGETOWN FAMILY DENTAL
Georgetown Family Dental is a locally owned and operated dental practice by Dr. Roy Maynard, Jr, DDS since 2016. Georgetown Family Dental focuses on quality dental care to patients in Georgetown and the greater Savannah area. Georgetown Family Dental uses the latest technological advancements in dentistry to keep your teeth healthy and your smile bright in a relaxing office staffed with an awesome dental team! Today, Dr. Maynard, Dr. Kierski, and their team continue to impact lives one smile at a time.